To celebrate the 2019 opening of The Dent Schoolhouse on September, Friday the 13th, you have a chance to purchase $13 Friday the 13th tickets!
On Friday August 30th at 1:13pm, you will have 13 minutes to purchase the $13 Opening Night Ticket.

*taxes and fees apply. No refunds once your ticket is purchased.
Here is the official 2019 Regular Haunt Season calendar.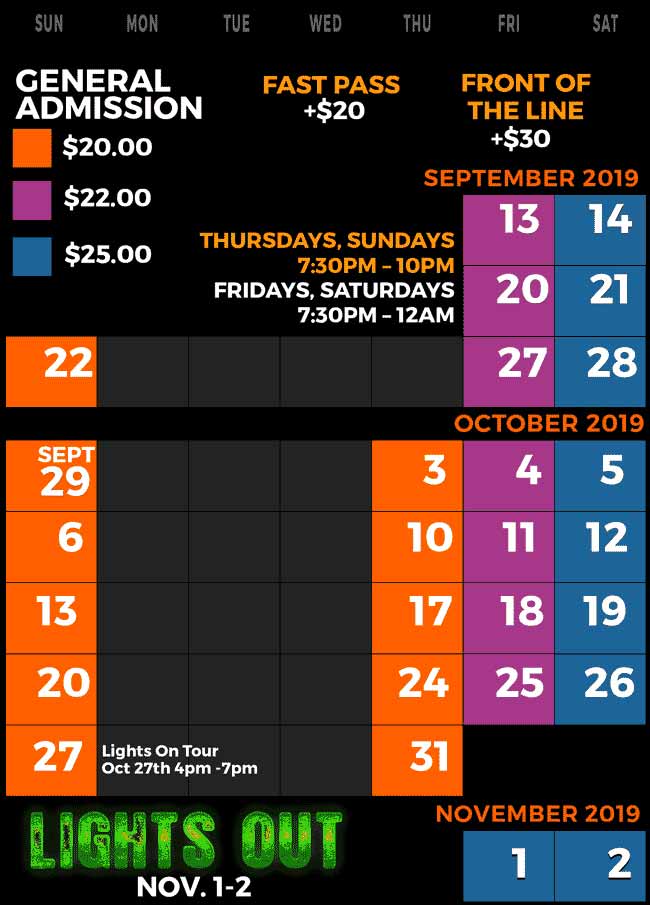 ---