Back by popular demand… LIGHTS OUT.  Experience The Dent Schoolhouse in DARKNESS.  Each groups gets one glow stick as you maneuver the schoolhouse in the dark while it is still filled with monsters!  For 2017- Lights Out is now "ZoBo's Revenge"!  We have filled the schoolhouse with clowns as they await you in the dark!
TOUCH PASS-  Back again for 2017… Pay the extra $10 to get touched by our clowns.  If you buy this pass our monsters WILL touch you.

THINGS TO KNOW BEFORE YOU COME:
-Are all of the lights out?  –  YES, almost every light is off in the attraction other than the stairwell and other areas that need lighting for your safety
-Are there actors inside? – YES X2.  There are more live bodies in the schoolhouse during Lights Out than any other show Dent does!
-Are the props and animations still on? – YES.  All of our animations are turned on… they just are very dark.
-What does TOUCH mean if I buy the TOUCH PASS? – It means our monsters WILL Touch you.  It is all safe of coarse and nothing inappropriate.  Buy purchasing this ticket you are allowing our monsters to "break you person space" and physically touch you.  This is recommend for the extreme hauntseeker.
-Do you get busy on these nights? – YES.  Lights Out has grown in popularity so we recommend getting there early if you want to avoid lines.  OR you can buy a fast pass to speed up your wait.
-Is Queen City Slaughter Open – NO.  The slaughter yard that is located behind The Dent Schoolhouse is closed after Halloween night.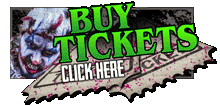 ---