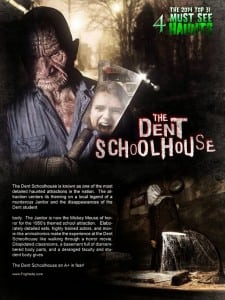 The 2014 Top 31 Must See Haunts List is out!!!
Haunted Attraction Magazine, a magazine for industry professionals chose the Must See Haunts List for 2014 and The Dent Schoolhouse made it to #4 on the top 31 list!
You can down load the full digital magazine by clicking HERE!!!
---