Here is the official 2020 calendar! We have been working on an extensive Covid-19 safety plan to help make The Dent Schoolhouse a safe place to celebrate Halloween this year.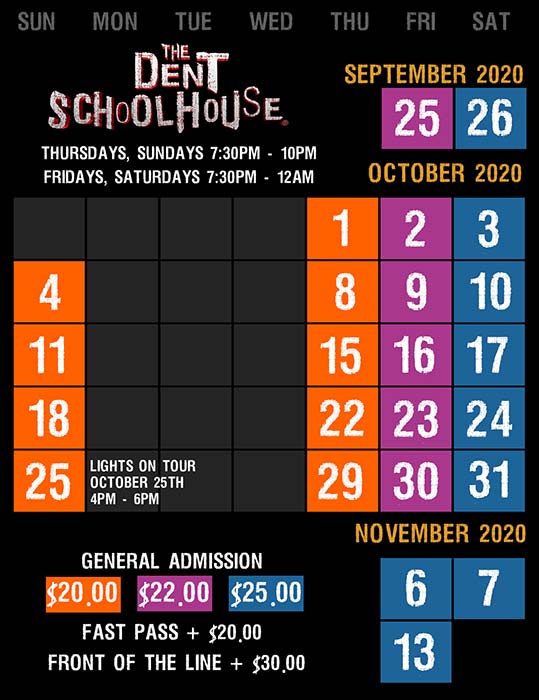 Lights On Tour – October 25th 4pm-6pm
Lights Out – November 6th and 7th
Friday the 13th Special – November 13th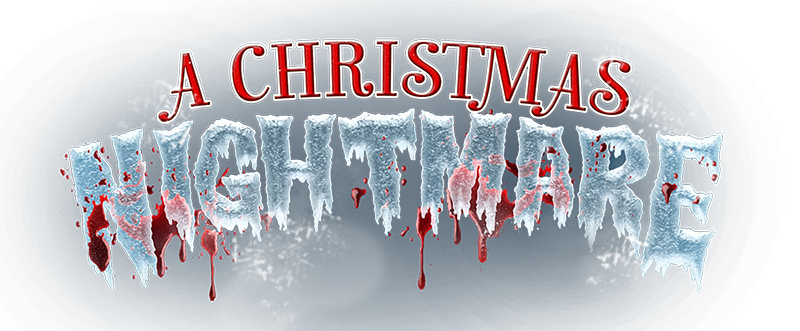 A Christmas Nightmare – December 4th and 5th

New for 2020 – Construction Tours – Sundays in October 3pm-5pm (more details to be released). Online reservations only.

Ghosts Tours are coming back and will be Wednesday nights in October. Online reservations only.

Our set crews have been working (safely) through the off season on one of the larger renovations that the schoolhouse has seen in years!

New protocols and safety standards will be posted soon and they will also be available here at www.dentschoolhouse.com. Not only have we been working with local officials and attractions on safety, we have been in talks with attractions and officials all over the United States. We are doing our part to make sure that we can still celebrate Halloween this year!

Our goal it to create fun/SAFE/frightening experience! Stay safe and Happy Halloween!
---