For several years we have had a lot of Dent Schoolhouse fans ask for a place they could find Dent Schoolhouse merchandise year round.  Well, it only took a pandemic for us to get around to it but here it is.
The Spooky Shop is our latest creation to house all of your favorite Dent Schoolhouse merchandise.  Enamel pins, hats, t-shirts, hoodies, ornaments and more!  The store will start to have exclusive Dent t-shirt designs and more as we get closer to the Halloween season.  We will also be adding some fun Halloween/horror related items that we think our guests would like.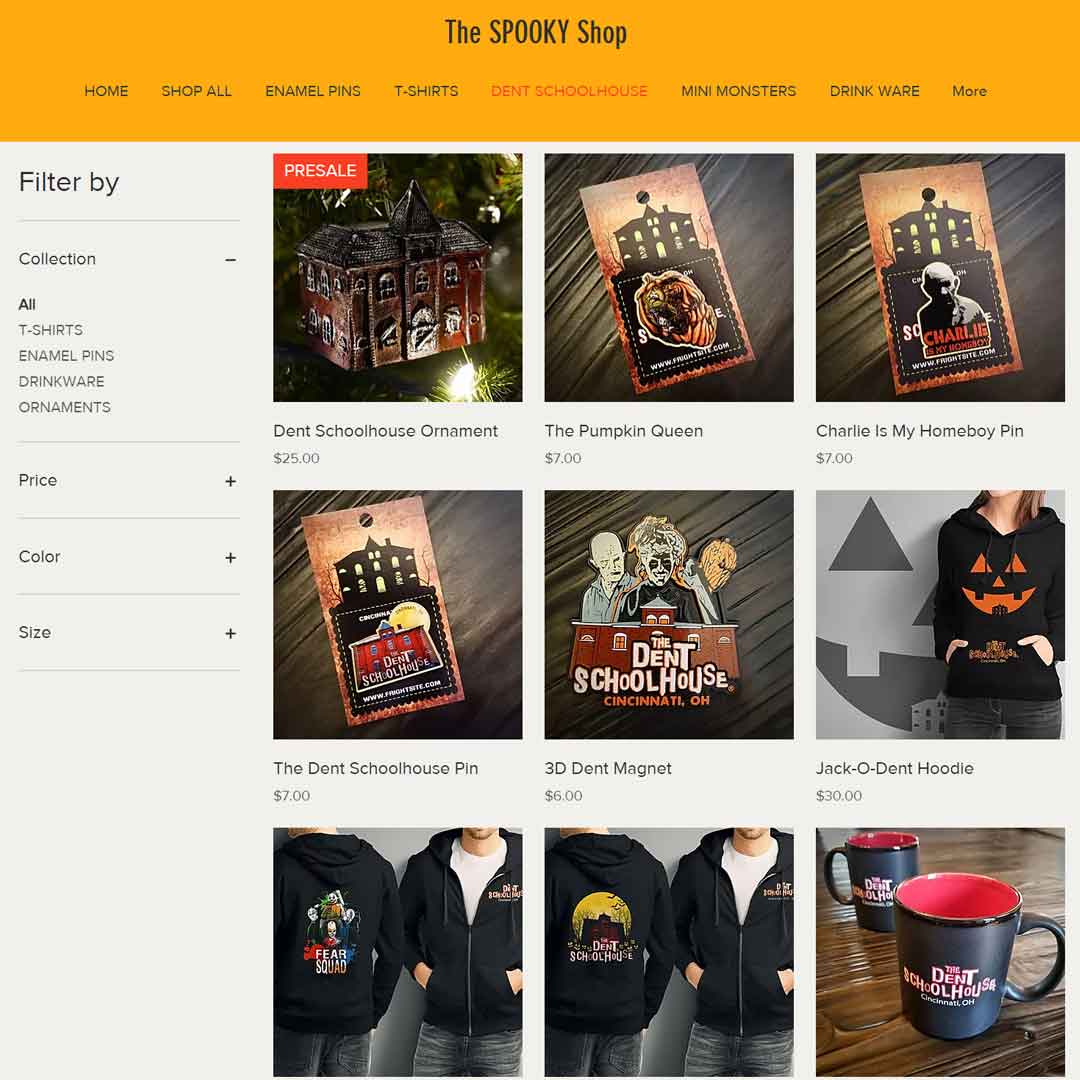 A lot of work went into the launch of this store and we are excited for you to be apart of it.  We hope you enjoy and thanks for your support!
---