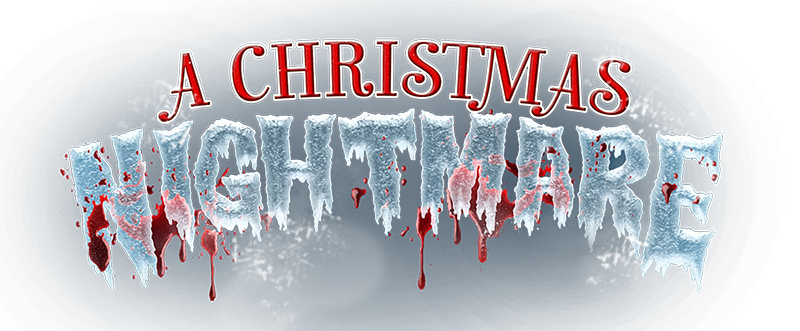 Back by popular demand, A Christmas Nightmare returns for 2020- December 4 & 5.
The Dent Schoolhouse is celebrating Christmas and you are invited to take part in this special 2 day haunted Christmas event!  The classrooms and halls are decked out with lights and garland while Christmas trees and presents pepper the old fall festival area.  New Christmas creatures inhabit the schoolhouse waiting for Santa's judgment… are you naughty or nice this year?
DATES
December 4th 6:00pm-10pm
December 5th 6:00pm-10pm
*Due to the Ohio state curfew, we have to be closed by 10pm each night.  We recommend coming early to make this state mandated shutoff.
TICKETS
All tickets are to be purchase online to help with safety this year.  Tickets are sold in two time slots to help with groups and waiting.  You can arrive any time during your time slot.
Regular Admission- $25 – Includes admission to A Christmas Nightmare.
PARKING
Free for 2020! All parking will be located at Children's and Christ hospitals just a block up the street on the same side of the schoolhouse.
OFFICIAL T-SHIRT/MERCH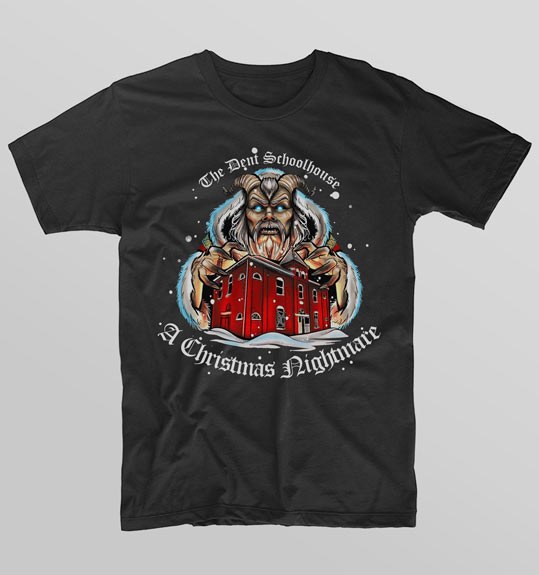 The gift shop will be open both nights and will feature new Christmas items including original haunt swag.  Fill those stockings with your favorite Dent merch!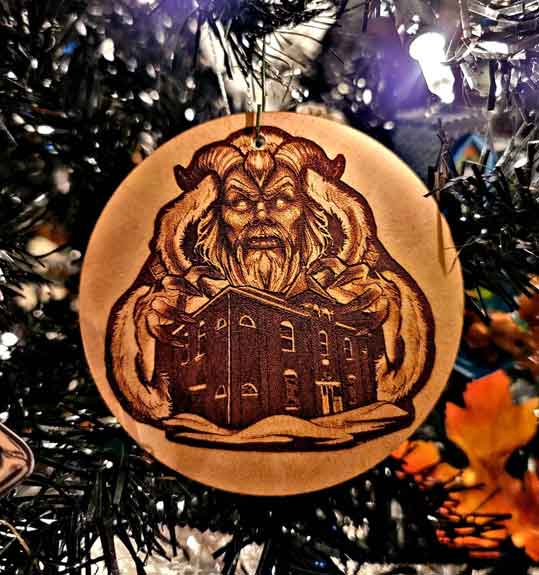 We have had a lot of questions… will there be hoodies?  What happens if they sell out?  Well… we are going to take orders with our online store at www.thespookyshop.com a week or so after so that we can make sure everyone gets the A Christmas Nightmare swag before Christmas!
THINGS TO KNOW BEFORE YOU COME:
-Is this a haunted show??  –  YES, this is a HAUNTED Christmas event.  There may be Christmas decorations through the old schoolhouse, but this event is meant to scare and entertain you.
-Are there actors inside? – YES.  There are more live bodies in the schoolhouse during A Christmas Nightmare any other show Dent does!
-Will Krampus and other classic Christmas Characters be there?  YES.  You will see classic Dent characters with Christmas themes, new monsters, Krampus, the Grinch… and more.
-Is the schoolhouse or line heated?  Sadly no.  We recommend dressing for the cold.  Our concession stand will be open serving up hot chocolate and other warm items for purchase.
-Is Queen City Slaughter Open – NO.  The slaughter yard that is located behind The Dent Schoolhouse is closed.
COVID-19 Details
Yes, we are still following are extensive safety protocol to make sure that you have a safe/fun experience at A Christmas Nightmare.
Highlights:
masks are required by ALL guests and ALL workers due to the Ohio mandate
social distancing inside the attraction and while in line
hand sanitizing stations are located around the property
enhanced cleaning with an emphasis on high traffic areas during the show
tickets can and will sell out to help with capped attendance
To learn more about our strategy please click The Dent Schoolhouse Covid-19 Plan.
Merry Christmas and happy holidays from all of us at The Dent Schoolhouse.
---